Back to blog
Meet the Cast of La Clique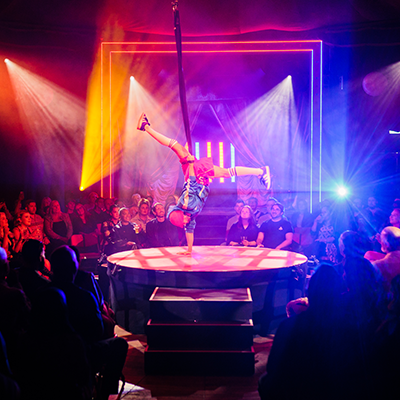 LJ Marles
Hackney-born Lj Marles began his circus journey at the age of 17 with BASSLINE CIRCUS as part of a youth project with local teens. From there he continued his newly found passion at the National Centre for Circus Arts, where he specialised in aerial straps. From then he went on to develop his own unique apparatus, tension straps.
Lj went on to tour the world performing with companies such as 7 Fingers, Cirque du Soleil special events, and Palazzo. His unique act has won him awards at world-renowned international circus festivals Young Stage and Cirque de Demain.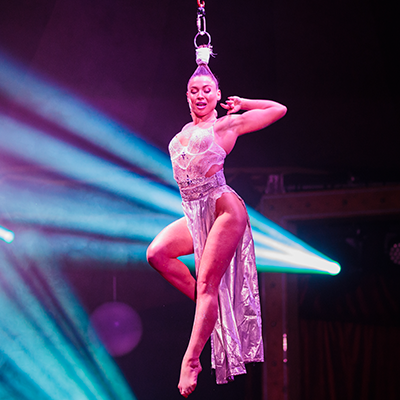 Miranda Menzies
Miranda Menzies grew up in Edinburgh, Scotland and has since become an international creative. Just returning from Japan, Miranda has spun across Europe, London's West End, the Middle East and America. Having trained in Acting and Physical Theatre, she now performs her unique lyrical style of aerial contortion, specialising in the ancient art of Hair Suspension. It will be her second season with La Clique.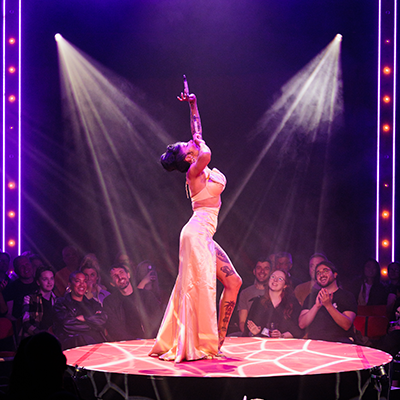 Heather Holliday
A New York City native, Heather Holliday started her career as a high school intern at the Coney Island Circus Sideshow. As a teenager, she held the title of the Youngest Female Sword Swallower in the world.
This vintage beauty has been seen eating and breathing fire and swallowing swords in music videos for 50 Cent and Rick Ross, television shows around the world, and hosted the MTV Iggy show on MTV.Most recently, she has been touring the world with award-winning Strut & Fret productions LIMBO and LIMBO UNHINGED.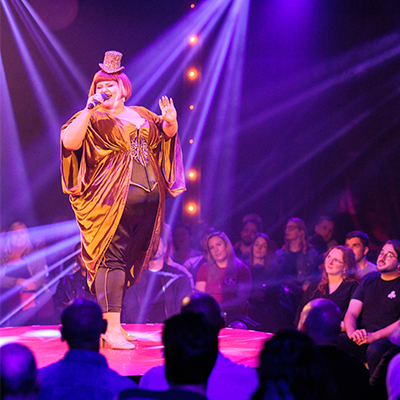 Chastity Belt
Chastity is one of the UK's most beloved cabaret artistes; a well sought-after Compére, Mistress of Ceremonies and Chanteuse. She has been whipping audiences into shape across the country and beyond for nearly a decade and doesn't intend to stop any time soon! A powerhouse of a singer with a razor sharp wit, she really is the thinking man's crumpet and the crumpet man's thinker. Like most modern women she extols the virtues of forward-thinking and gin-drinking, but will happily drop it all for a suitable suitor with a beard and strong shoulders!
When not being a Mistress of Mirth she can be found on the West End; acting, producing, directing and teaching across the capital. Chastity is the perfect blend of powerful and poised, audiences leave her shows beaming, with their sides split and their cockles warmed.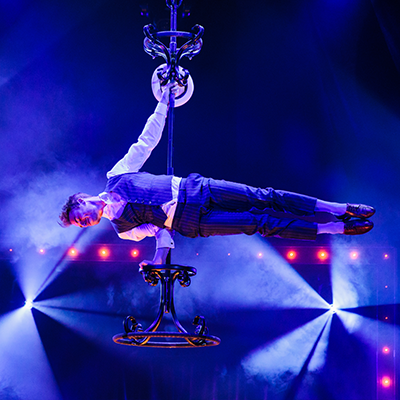 Oscar Kaufmann
The Flying Gentleman synergises emotive storytelling with innovation. Armored in a three piece suit, the Gentleman takes what was once an ordinary object, and imagines the extraordinary. With the Hatstand he flies, demonstrating that strength and elegance are not incompatible opposites, but forces that can be combined with dance-like ease. A charming character who's physical storytelling will make your heart beat faster and higher.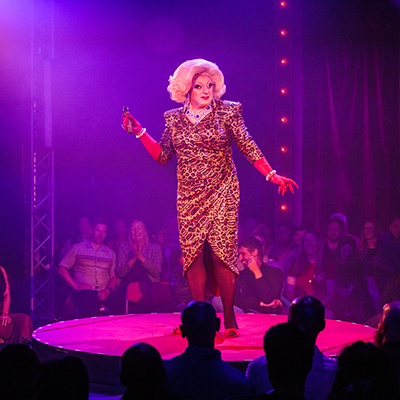 Myra DuBois
Myra DuBois is the multi-award winning, nationally celebrated and acerbically witted 'self-declared siren from South Yorkshire' and Britain's Got Talent 2020 semi-finalist. A talented comedian, singer and actress, 2021 saw her feature film debut in Everybody's Talking About Jamie and her West End debut as The Lady in Death Drop at The Garrick Theatre. Following sell out shows at the Edinburgh Fringe, The London Wonderground and Sydney Opera House she also toured the UK and Australia with her hit show Dead Funny. In 2022 Myra was the winning mentor on Queens For The Night on ITV1, with Coronation Street's Simon Gregson. She brought her new show A Problem Shared to Edinburgh Fringe before a run in Club Kabarett in Melbourne.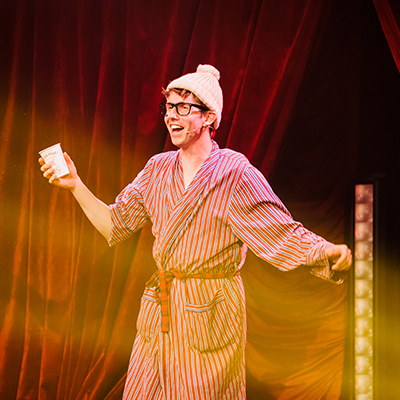 Sam Goodburn
Sam Goodburn is a variety, comedy and stunt performer who has a reputation for making riding a unicycle appear both effortless and frighteningly difficult. Nervous joy and authenticity are at the heart of every show Sam performs and you will not be able to watch one of his spectacular tricks without his infectious energy first making you feel like you have got to know him.
Sam has recently been on Britain's Got Talent and made guest appearances in La Clique. He's been praised as being "head and shoulders above the rest" by the Head of Glastonbury Theatre and Circus.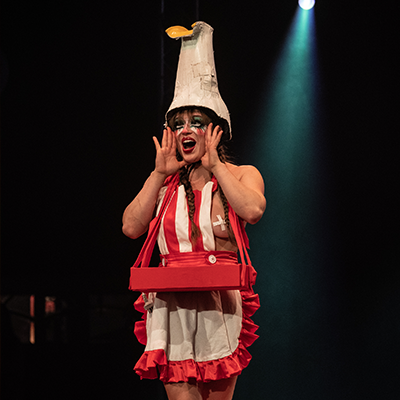 Tara Boom
Tara Boom, Australia's infamous loose unit of something. Always put at the back of her dance class growing up, Tara is now well and truly at the forefront of the Australian Circus and Cabaret scene. Having performed with internationally celebrated companies such as Circus Oz, The Briefs Factory, Blunderland and more.
A clown, a juggler and a creative powerhouse, Tara has entertained and confused audiences all over the world. She had her La Clique debut this Christmas, where she dazzled audiences with her mesmerizing foot-juggling act. Reviews have described her as 'an act of exquisite beauty', and 'the ultimate showstopper' to "curse this satanic vile trash!… you freak demons from hell". You never know what you will get with Tara Boom. But what you do know, is that you will not forget it.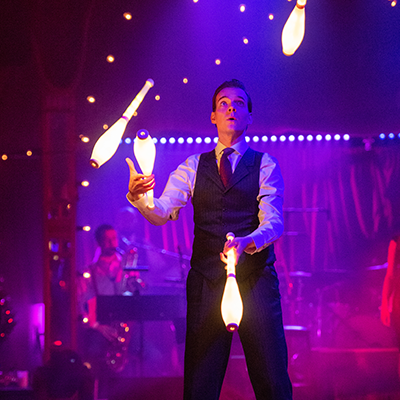 Florian Brooks
Florian, gentleman juggler par excellence, has charmed audiences in manifold settings of splendour and champagne. After performing for Monaco's royalty, Singapore's elite and Vegas' high-rollers, he blithely juggles his way in to surprise you with an elegant, nonchalant, and inventive performance.
Florian displays the kind of juggling that catches the imagination, even of those who disdain the thought of witnessing any legerdemain at all. With his casual demeanor, consider him the Fred Astaire of juggling-- the one who made it all look so easy.